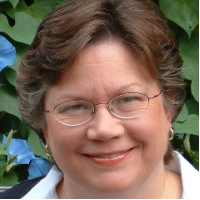 Cheryl Brooks
Contemporary Romance, Romantic Suspense, Paranormal Romance, Romance, Erotic Romance
A native of Louisville, Kentucky, Cheryl Brooks is a former critical care nurse who resides in rural Indiana with her husband, two sons, two horses, three cats, and one dog. She is the author of the ten book Cat Star Chronicles series, the Cowboy Heaven series (two books and one novella), the Soul Survivors trilogy, the four book Unlikely Lovers series, and several stand-alone books and novellas. Look for her new Cat Star Legacy series from Sourcebooks beginning in 2018. Her other interests include cooking, gardening, singing, and guitar playing. Cheryl is a member of RWA and IRWA. You can visit her online at www.cherylbrooksonline.com or email her at cheryl.brooks52@yahoo.com.
Recommended Featured Books
"Hearts set about finding other hearts the moment they are born and between them they weave nets so frightfully strong and tight that you end up bound forever in hopeless knots even to the shadow of a beast you knew and loved long ago. "